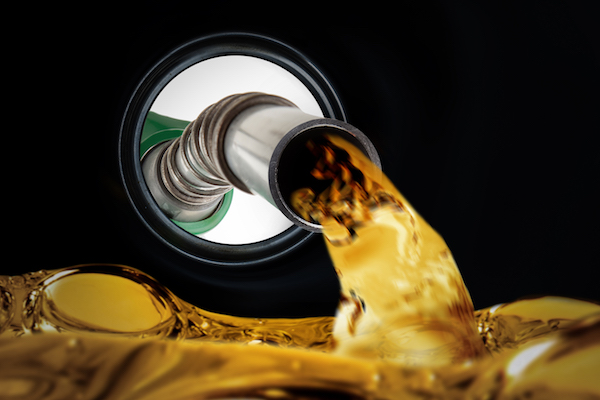 Hundreds of litres of diesel, amounting to more than R3,6 million, have been stolen from Msunduzi and sold by unscrupulous municipal employees around the city.
This was revealed in a recent confidential progress report on forensic investigations conducted by the City's internal audit unit that was leaked to The Witness.
In it, the chief audit executive Petrus Mahlaba detailed the preliminary findings of the probe into the theft of large quantities of the City's fuel supply.
"Our investigation has identified 599 transactions where 450 litres of diesel [per transaction] were dispensed into a container before being driven away on a municipal vehicle," read the document.
The value of the transactions, which occurred between Juanuary 2017 and October 2018, was more than R3,6 million.
So far the investigative team has identified four vehicles which were used to transport the stolen fuel. At least 291 transactions were made for fuel worth about R1,8 million that was later sold in Sobantu, while 40 transactions were for deliveries made to Edendale.
Mahlaba said it was suspected that the Sobantu fuel theft was orchestrated by the City's staffers from the New England Road Landfill Site.
"The Edendale fuel theft appears to be orchestrated by municipal employees from the Edendale Park deport and the fuel appears to be delivered to two individual sites at Gezubuso and Mgwagwa areas."
The audit team is currently extracting more data from the Early Warning Constable on Patrol (EWCop) system on the City's vehicles, which would shed more light on what the alleged thieves got up to. They, however, discovered that the Dallas tag, which identifies the driver, has been disabled in the landfill vehicles, but it was still able to track the movements of the vehicles.
"Evidence extracted from the OTI [fuel management] system indicates that fictitious containers and vehicle registration numbers were used and that the same vehicle would refill more than once daily on many occasions — each time drawing 450 litres of fuel," said Mahlaba.
Some of the diesel was dispensed in 25-litre plastic containers. Sometimes the system was manipulated in a way that it recorded that no fuel had been dispensed for certain vehicles even though hundreds of litres had been during that period.
The identities of some of the drivers who were involved in the theft are known but the investigators anticipate that the probe will identify more.
"It should be noted that about 50% of the current fleet in use at Msunduzi, including hired vehicles, are not fitted with an OTI system and another large percentage has not been fitted with an EWCop tracking system.
"This makes it virtually impossible to trace fraudulent fuel transactions in respect of these vehicles," warned Mahlaba.
https://www.news24.com/SouthAfrica/News/city-hit-by-large-scale-diesel-theft-20190924