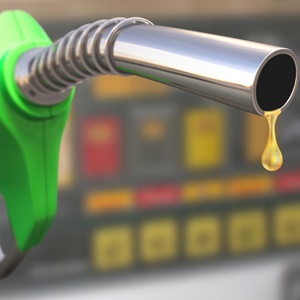 South Africa's consumer inflation came out at 4.5% for April, up from 3.8% in March.
The big culprits behind the rise in inflation were the increases in fuel prices and alcoholic beverages, TreasuryONE said in a snapnote.
The rand came under pressure on Wednesday as Turkey placed emerging market currencies in focus, with the local unit testing R12.69 to the US dollar earlier – currently back at R12.64, according to TreasuryONE.
Statistics SA on Wednesday released the CPI results, which showed the annual headline CPI (for all urban areas) inflation rate in April 2018 was 4.5%. This is 0.7 of a percentage point higher than the corresponding annual rate of 3.8% in March 2018.
On average, prices increased by 0.8% between March 2018 and April 2018.
StatsSA said in a statement on its website that much of the increase was a result of price rises in product groups that attract specific taxes, namely alcohol, fuel and sugary drinks.
"A one percentage point increase in value added tax (VAT) also came into effect in April. The exact impact on inflation is not yet entirely clear in the data, since VAT is not paid on all goods and services, and the introduction of the higher rate is being treated differently by providers," StatsSA said.
According to StatsSA, motorists in particular have felt the pain. The price for inland 93 octane petrol increased by 69c/l in April, of which 52c was a result of tax increases.
StatsSA reports fuel prices in general have risen by 9.0% over the past 12 months, placing fuel as the number 1 product (on par with meat) with the highest year-on-year price increase.
Turkish lira crisis spells trouble for the rand
Global Head of Currency Strategy & Market Research at FXTM, Jameel Ahmad, said in his market note that matters just continue to go from bad to worse for the Turkish lira, placing a drag on other emerging market currencies, including the rand.
He said the latest decline [in the lira] stood at 8% for the week. This was dragging a number of different emerging market currencies lower against the dollar thus far on Wednesday, including the rand, down nearly 1% already for the day.
The lira's battering started when Turkish President Recep Tayyip Erdogan commented the previous week that he had more influence in economic matters and monetary policy. "This has scared investors away to such an extent that it is difficult to imagine what buyers there are out there for the Turkish lira.
"Erdogan effectively eliminated buyers from the market, and despite the currency on headline looking extremely oversold, the threat of central bank independence being under scrutiny is so high that it is preventing traders from wanting to even take a risk on buying the lira at its current depressed levels," Ahmad.
A weaker rand and higher oil prices pose a further risk to SA's inflation, with analysts expecting the South African Reserve Bank's monetary policy committee (MPC) to take a hawkish stance and keep interest rates unchanged on Thursday.
-Fin24