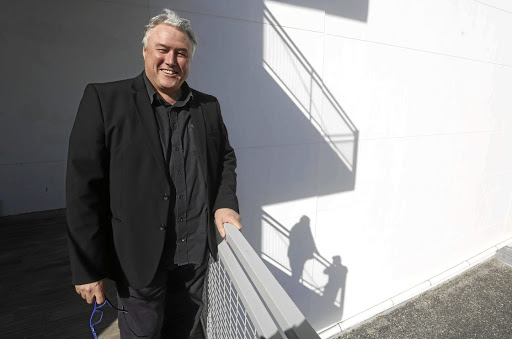 Global oil giant Total will commence with exploration drilling off SA's south coast next month, after four years of planning.
Total's return also signals renewed investor confidence in SA, where exploration activity has been stalled by chronic policy uncertainty. But the government's proposed withdrawal of the contested Minerals and Petroleum Resources Development Act Amendment Bill, and a commitment to develop a separate policy framework for oil and gas sectors, has been well received by industry.
Niall Kramer, head of the South African Oil and Gas Alliance, said it is very significant that a major player such as Total was returning to re-drill, having spent so much time planning it, and it is a show of confidence in "SA Inc".
"Now that the policy framework seems to be moving in the right direction, we must focus on developing SA's capability to participate and execute," Kramer said.
"Our neighbours on all sides are moving quickly and catalytic projects are under way. We need more like Total in SA, who have expertise, experience and balance sheets. And when they come, South African capacity must be ready to participate."
Oil and gas exploration is a high-cost, high-risk exercise as there is no guarantee that resources will be found. However, Kramer said investments such as Total's can bring huge opportunities to SA' s value chain if there is, indeed, oil and gas. "SA businesses and skills can be put to work over time, so readiness planning is massively important."
The French multinational, one of the 10 largest oil companies in the world, will return to drill its Brulpadda exploration well, which lies 180km offshore of Mossel Bay, in the Outeniqua deep-water basin.
The well is located in Block 11B/12B where Total Exploration & Production SA is the operator and is in a joint venture with Canadian Natural Resources International and Qatar Petroleum.
Previous attempts to drill at Brulpadda were abandoned because of the harsh, deep-water environment. Now, a drilling rig designed for operations in harsh environments, and at water depths of up to 3,000m, is in transit from Norway and expected to arrive in mid-December.
In a notice, Total said drilling operations will start shortly after the rig arrives and is expected to last for three to four months, depending on weather conditions. Kramer said that as far as he is aware, this is the first drilling in deep water in SA, and is a highly technical exercise.
-BDLive